Dishwasher Safe 🧼
Feeling lazy after a long day? Me too! Skip the handwashing and throw everything in the dishwasher, including Pirani Tumblers and Lids! 🥤
Stackable 🥤
Going to the beach or out on the boat? Is your cabinet starting to look like a disaster? Stack our cups to save space!
Both of these insulated cups are 16 oz.
(slide the arrows to compare)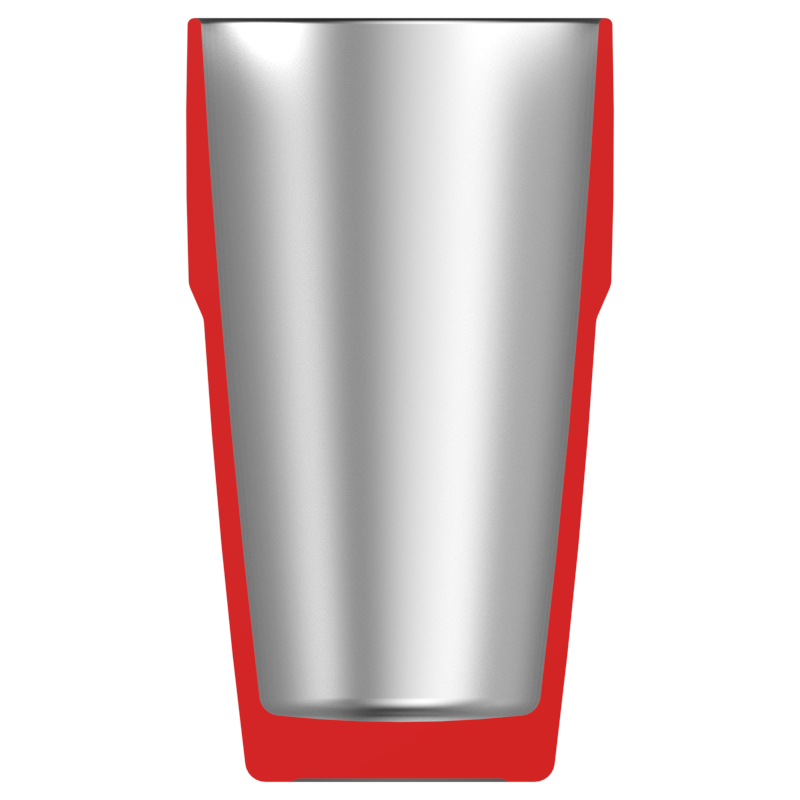 The Pirani Party Tumbler can hold () of your preference.  That is an equivalent to 2 cups, a bottle of water or a pint of goodness.
Keeps drinks ice cold up to 12 hours!
You bet your bottom dollar! What kind of tumbler do you think this is!?
We do recommend you hand-wash your lids.
Marcello Pirani was a German physicist that invented a vacuum gauge, which is one of the main tools used during manufacturing of the Pirani Party Tumbler.
★★★★★

"...Coffee, Beer, Mix Drinks, Soups, etc. Its literally perfect for every situation..."

Ryan J.

Memphis, TN
★★★★★

"This cup is unbelievable. I'd make a drink with ice at sunset, drink the drink, but the next morning the cup still had ice in it! Now my husband wants one too and is finally getting into no plastic."

Heather D.

Sand Diego, CA
★★★★★

Love my new cup ❤️ 🌊🐚🐬 It's just the right size & fits very well in my car cup holders. Very fast delivery time & I will definitely be ordering more.

Bev D.

San Padre, TX
★★★★★

Very simple and I like the how the lid closes completely now. It can be used for mixing drinks in a pinch.

Kevin O.

Fort Lauderdale, FL
★★★★★

Add customer reviews and testimonials to showcase your store's happy customers.

Author's name

Los Angeles, CA
Save with our party pack and share with your friends.
Accessories for your Tumbler